Version: v1.5.0
The CrowdSec Cortex Analyzer allows you to obtain a detailed report from CrowdSec's CTI smoke database.
Here is the source code of the analyzer and report template:
Installation​
The CrowdSec analyzer is available in Cortex analyzers collection from version 3.2.0 and will be ready to use within your observables of type IP.
To add the CrowdSec analyzer to a case's observable you can refer to the offical documentation.
To complete/customize the template you can refer to this how to.
Usage​
For a case's observable of type IP click on preview

Run the CrowdSec analyzer

It should appear in the list
Click on the analyze (fire) icon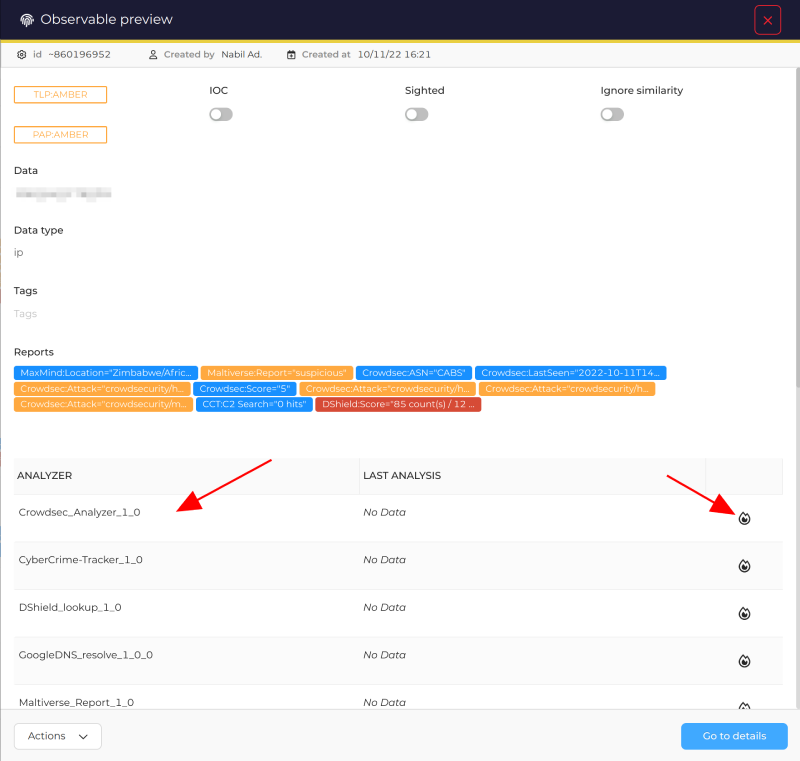 Check the report

Once the analyze process is complete, click on the date to see the report.
Note that if you run the analyzer again, multiple reports for each date will be available.