Version: Next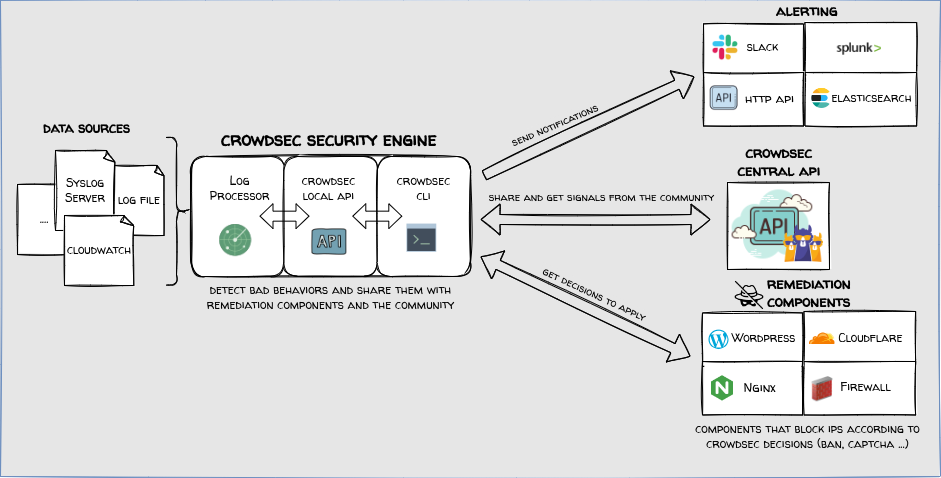 The CrowdSec Security Engine is an open-source, lightweight software that detects and blocks malicious actors from accessing your systems at various levels, using log analysis and threat patterns called scenarios.
CrowdSec is a modular framework, offering a variety of popular scenarios. Users can choose their protection scenarios and deploy Remediation Components to block malicious access.
The crowd-sourced aspect allows sharing attack information among users, enhancing real-time attack detection and preemptive blocking of known bad actors from your system.
Main Features​
In addition to the core "detect and react" mechanism, CrowdSec is committed to several other key aspects:
Architecture​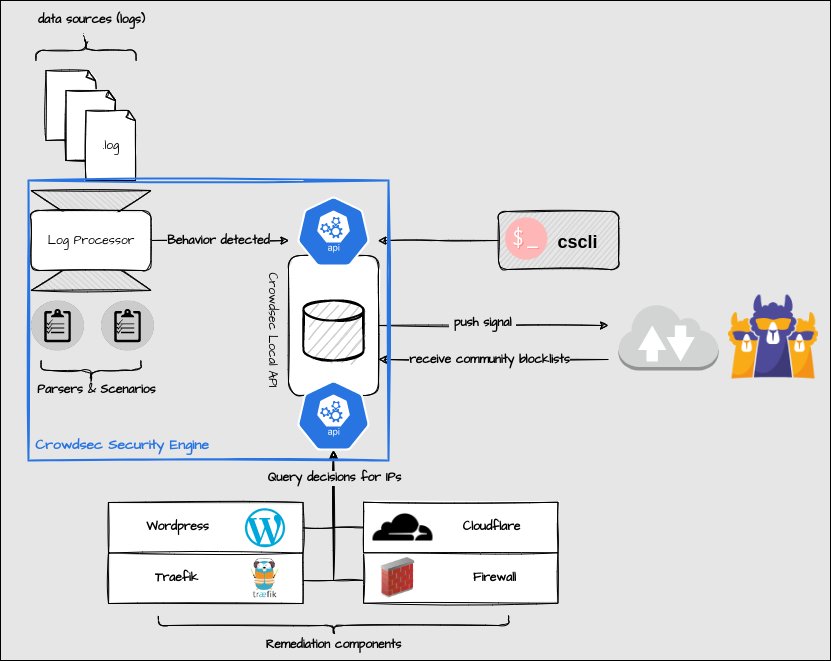 ---
More ways to learn
---